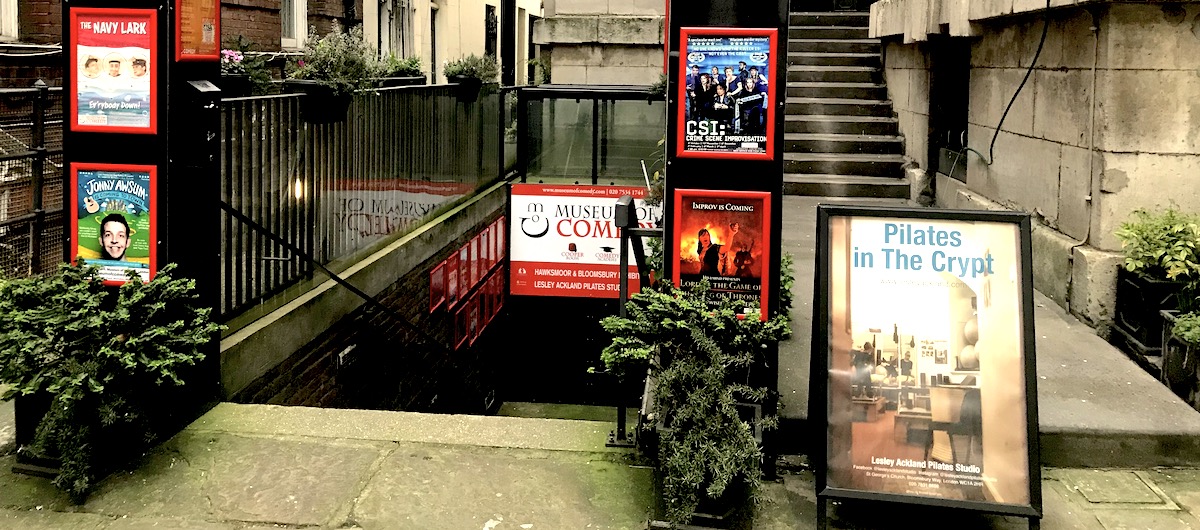 Lesley Ackland's 'Pilates in the Crypt' studio offers specialist Pilates-based remedial and rehabilitation exercise, and has operated very successfully in Central London for more than 30 years.
Originally based at Pineapple Dance Studios, Lesley moved her practice to new premises in the Crypt of St. George's Church, Bloomsbury Way, London, WC1 on Monday 12 th April 2010.
NEW STUDIO OPENING TIMES
As clients are obviously aware, whilst we are emerging from the current Covid pandemic we have had to limit our client numbers and also our opening times so that we can continue to operate the studio in a safe manner, whilst adhering to all social distancing, additional cleaning procedures and other health and safety measures.
Until further notice, the new studio opening times are as follows :-
Please note that Lesley will also be in regular attendance at the studio.